Investing in German Real Estate
2022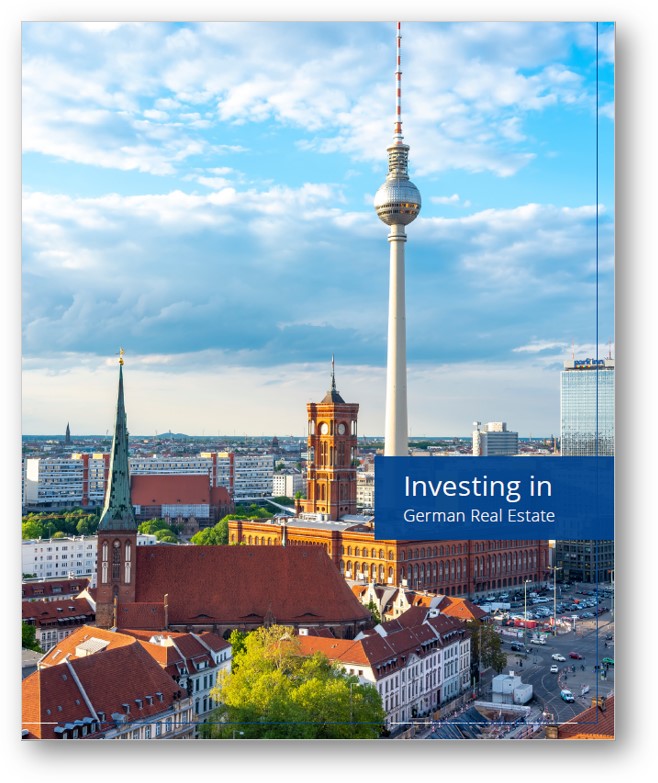 The impact of the pandemic, which continues to linger, the unexpected outbreak of the war in Ukraine and the corresponding rapid rise in inflation are currently animating investors to restructure their investment strategies. The fact that all of these events are happening at the same time combined with high uncertainty as to how long these crises will last and what course they will take has triggered an unprecedented abrupt turnaround on the investment market within a just few weeks.
In view of these developments, it is all the more important, especially for cross-border investors, to gain insight and guidance as to which sustainable market conditions they can expect in Germany.
This investment guide provides a compact overview of the German investment market as a whole as well as the country's seven most important investment centers.
Download the report "Investing in German Real Estate":
By registering to download this study you give our company permission to send you information on commercial properties and related topics. This information may include market reports, sales particulars and newsletters. We will store your data in compliance with data protection regulations.
For information regarding Art. 13 EU General Data Protection Regulation (EU GDPR) click >> here