Investing in German Real Estate
2020
Download our buyer's guide now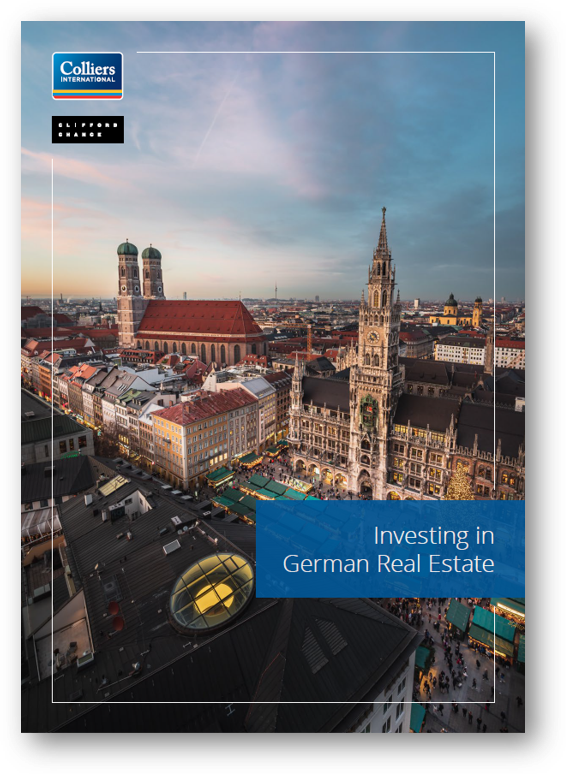 As to be expected, the latest issue of our "Investing in German Real Estate" buyer's guide focuses on our analysis of market activity in the face of the most severe recession post-war Germany has seen, brought on by the COVID-19 pandemic. It goes without saying that these developments will also leave their mark on the German leasing and investment markets.
We hope we can provide you with valuable insights and impulses for your investment strategy and would be delighted to support you actively with our capital markets team at the next opportunity.
Download the report: "Investing in German Real Estate"
By registering to download this study you give our company permission to send you information on commercial properties and related topics. This information may include market reports, sales particulars and newsletters. We will store your data in compliance with data protection regulations.
For information regarding Art. 13 EU General Data Protection Regulation (EU GDPR) click >> here